Exercise Reccex 23 to convene Nordic CBRN activity specialists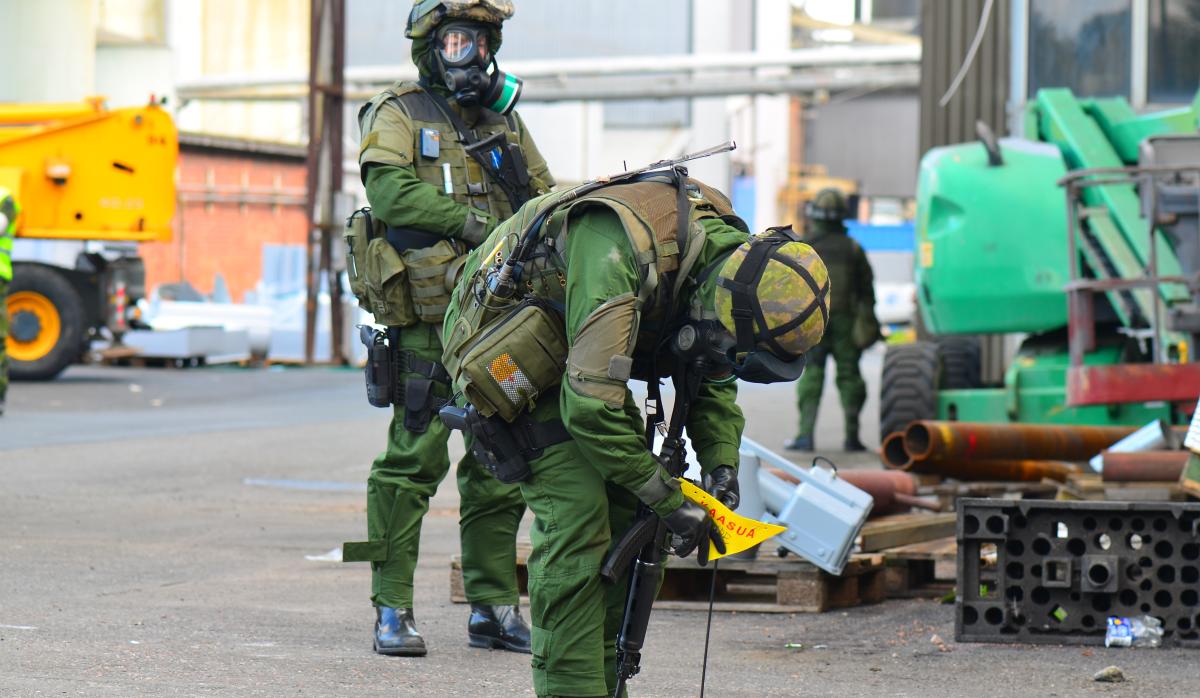 The multinational training exercise will be held in the region of southwestern and southern Finland during 27.8.-8.9.2023. The exercise will be participated by troops from Finland, Sweden, Norway and Denmark.
Focused on preventing and containing demanding chemical, biological, radiological, nuclear and explosive (CBRNE) threats, the exercise Reccex 23 will be led by the Pori Brigade. The objective of the exercise is to increase the readiness for reacting to CBRNE threats and containing the threats jointly with the alliance's troops, international partners, and Finnish inter-authority agencies.
The training audience strength of up to c. 220 personnel will mainly comprise service personnel and reservists of the Finnish Defence Forces. The exercise will be participated by the Pori Brigade's CBRN Detachment, the Karelia Brigade's IEDD Detachment, as well as by service personnel from the Army Academy, Air Force Academy, and from the Defence Command subordinated agencies. The participating international troops will be from Sweden, Norway and Denmark.
From Finland the exercise will be participated by a number of inter-authority agencies and operators: the Police, Rescue Department, Finnish Border Guard, Customs, Radiation and Nuclear Safety Authority, Finnish Institute for Health and Welfare, Turku University Central Hospital, HUS Helsinki University Hospital, Helsinki Rescue School, as well as the VERIFIN institute of the University of Helsinki Department of Chemistry.
– The exercise provides an excellent opportunity both for the service personnel and reservists to operate with other inter-agency authorities, operators, and international troops. Drilling demanding CBRN and EOD missions will strengthen our expertise, interoperability and connectivity, Exercise Director, Lieutenant Colonel Aleksi Punnala says.
The training exercise will utilise municipality- and town-owned property and areas. Drilling activity will take place in built-up area localities in, among others, Helsinki, Espoo, Turku, Tampere, Nokia and Pori. The exercise will mainly be seen in the form of military and civilian authority vehicles on the move and training audience personnel in battledress with protective equipment.
In exercise locations, chemicals, simulants, and radiation sources which pose no danger to exercise-external parties will be used. In some of the drilling locations blank drill ammunition will be used that may cause noise. In conjunction with the exercise, the Finnish Defence Forces' range areas will be used separately for assault rifle and pistol fires.
Of the Nordic Reccex training exercises held since 2009, this present exercise marks the 11th one. With its long history, the Reccex has further strengthened the well-functioning joint CBRN activity. Finland has always participated in the Reccex and previously led it back in 2017.
- The exercise has a long tradition as part of Nordic cooperation, and it provides us an opportunity to exercise extensively joint responding to modern threats, Lieutenant Colonel Punnala points out.

Follow the exercise
#reccex23 #maavoimat