"We continue to expand our cooperating as we speak"
Commander of the Swedish Army visiting Northern Finland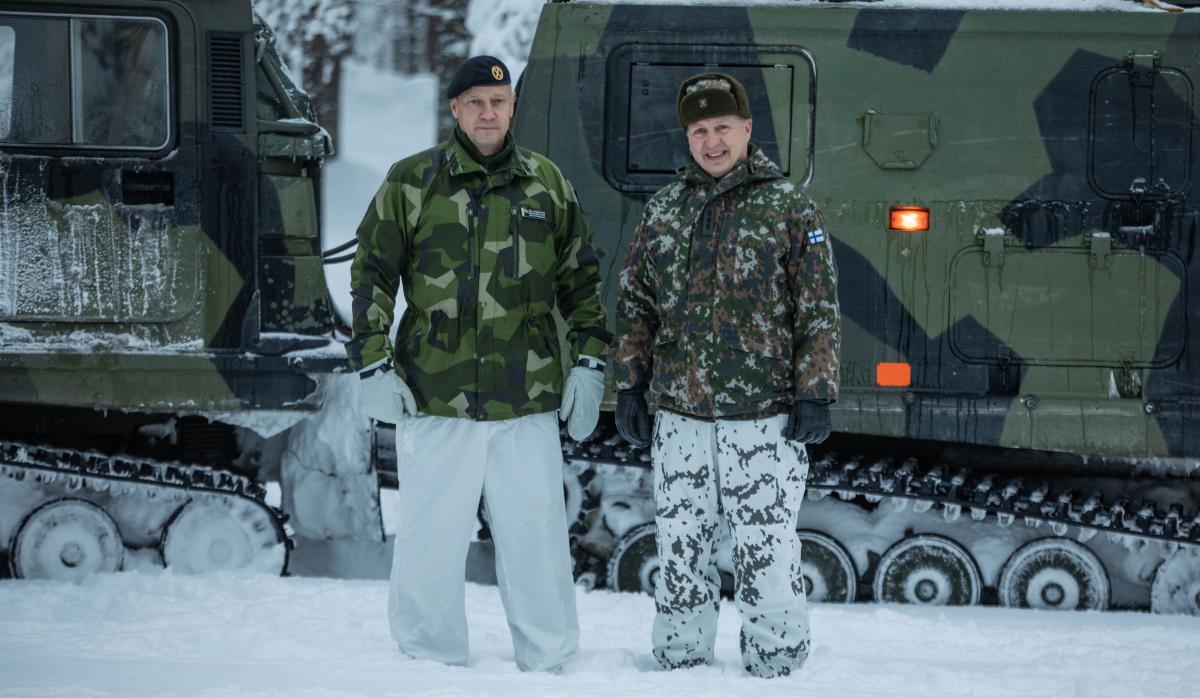 Commander of the Swedish Army, Major General Karl Engelbrektson visited the Finnish Army in Northern Finland from 8 to 9 December 2018. The visit was hosted by Commander of the Finnish Army, Lieutenant General Petri Hulkko.
During the visit, Major General Engelbrektson familiarised himself with the Finnish Army's exercise Arctic Shield 18 and inspected the exercise troops in the Rovajärvi training exercise area. From 4 to 12 December 2018, the exercise Arctic Shield 18 is undertaken by participating Swedish soldiers.
Over the past years, the sustained cooperation between the Finnish and Swedish Armies has become intensified. As a result of this development, the Finnish troops naturally operate as part of a Swedish entity and the other way around. Conducting cross-border training exercise events between brigade-level units now forms part of the Finnish Defence Forces regular exercise activities.
– No prior restraints relating to policy are set for conducting this defence cooperation. Our aim is to develop this cooperation to such a great depth as possible. We continue to expand our cooperating as we speak – step by step, Commander of the Swedish Army, Lieutenant General Petri Hulkko sums up.
An example of this intensifying cooperation is set by the presently ongoing exercise Arctic Shield 18 with its altogether 200 participating Swedish troops.
– And next March this will be the other way around when approximately 1,500 Finnish soldiers in total will undertake the Swedish Army's training exercise Northern Wind 19 that is to be organised in Northern Sweden, Lieutenant General Hulkko says.
Conducting defence cooperation will enable developing the interoperability between the armies of these two nations.
– This will facilitate creating the prerequisites for generating mutual learning outcomes and exchanging experiences, Lieutenant General Hulkko points out.