Finland will participate in the exercise Northern Wind 2019 in Northern Sweden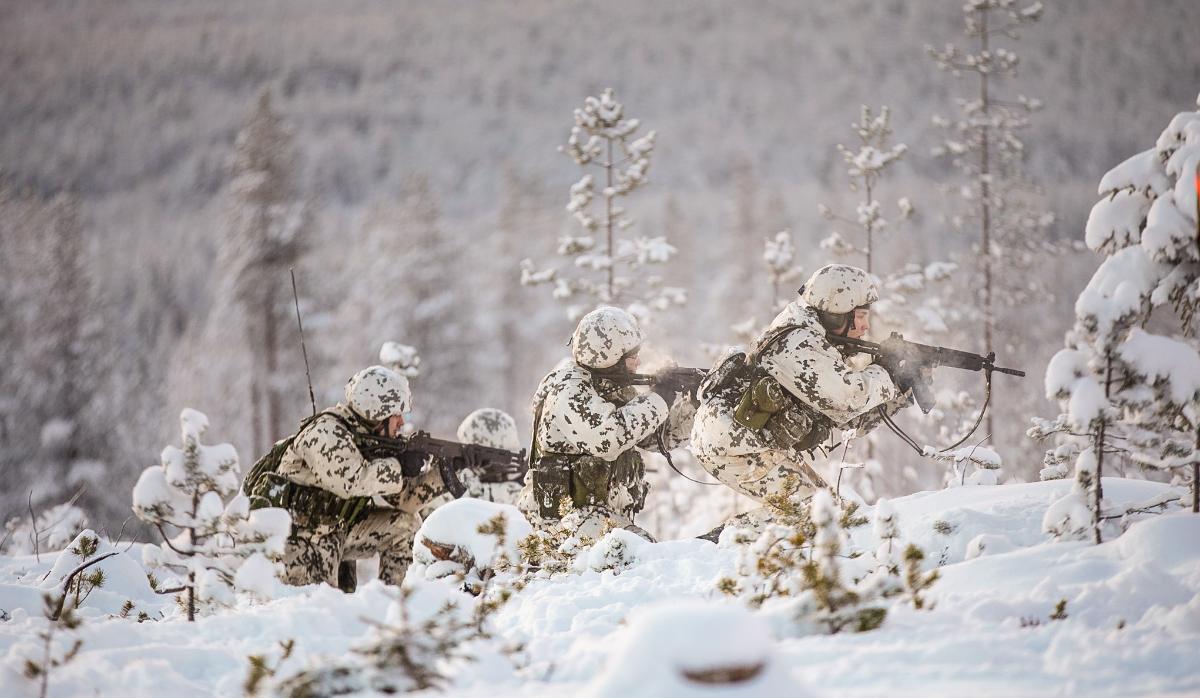 Finland will participate in the exercise Northern Wind 2019 organised by the Swedish Army in Norrbotten, Northern Sweden, from 18 to 27 March 2019. Altogether over 1,500 soldiers and 500 vehicles will partake in the exercise from Finland. A planned part of the development of defence cooperation between Finland and Sweden, Northern Wind 2019 will be the most substantial exercise conducted between the armies so far.
In the exercise, the Finnish Army units will train operating attached as part of a Swedish Brigade. The training objective will involve enhancing interoperability between the units and command of the Finnish Army and of the Swedish Army, developing capabilities and undertaking training for operating in challenging winter conditions.
The Finnish exercise detachment will mainly comprise troops from the Armoured Brigade, Jaeger Brigade, Kainuu Brigade and Pori Brigade. The main equipment materiel will include Leopard main battle tanks, BMP 2M infantry fighting vehicles, MTLB armoured personnel carriers, PASI armoured personnel carriers and all-terrain carriers. Altogether approximately 100 armoured vehicles and 400 other vehicles will be partaking in the exercise from Finland.
The Swedish Army's main exercise (arméövning), Northern Wind 2019 will involve some 10,000 personnel in total, of whom circa 7,000 will consist of international participation. In addition to Finland and Sweden, the exercise will also be partaken by Norway, Great Britain and the U.S.A.
The exercise is in accordance with the Finnish Defence Forces' action plan and approved by the Finnish Ministry of Defence as part of the international exercise activities for 2019. The Finnish Army has participated in the exercise's planning in cooperation with the Swedish counterparts and in doing so set its own training exercise objectives.
Over the past years, training exercise cooperation has intensified between the Finnish Army and the Swedish Army. Varying brigade-level units of the Finnish Army actively conduct training in cooperation with Swedish brigade-level units. The previous example of Finnish units operating as part of a Swedish brigade was in the autumn of 2018 in the exercise Trident Juncture in Sweden and Norway. Correspondingly, a Swedish battalion undertook training as part of a Finnish force in conjunction with the exercise Arctic Shield in Rovajärvi in November-December 2018.
The exercise troops will be on the move from Finland to Sweden along roads and by rails over the weekend from 16 to 17 March 2019. This troop transfer movement to the Tornio border crossing point will result in congested traffic along VT4 and E75 from 16 to 17 March 2019, and this congestion is expected to be particularly substantial along E75 from Oulu to Tornio on Sunday 17 March 2019.