Simulator Centre of Excellence is the most recently established one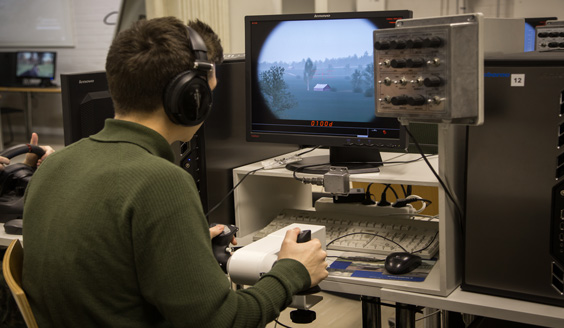 Allowing for substituting expensive or high-risk forms of operating by means of simulation modelling, simulator-assisted training has become mainstream both in the Finnish Defence Forces and in society overall. This development has brought about novel possibilities for implementing versatile methods for sustaining motivation in learning and instruction. Over the coming years, the Finnish Defence Forces will increasingly employ simulators in training contexts.
Looking back, it was in the spring of 2016 that the Finnish Army made the decision on the establishment of a Simulator Centre of Excellence (SCoE) and its placement in the Education and Training Centre (E&TC) of the Army Academy. As regards simulator measures, the SCoE operates under the guidance of the Army Command. The preparing for the activating of the SCoE was initiated 1 September 2016, and, as of 1 January 2017, it has functioned in the Army Academy providing support for all the units implementing simulator training in the Finnish Defence Forces and in the Finnish Border Guard.
The key functions of the SCoE are as follows:
1) Administering and developing simulator training, projects, and research
2) Enhancing and ensuring simulator expertise among the troops in training
3) Sustaining research in the field of simulators
- "Simulator-assisted training needs to be part of daily routines, and our mission is to facilitate optimising the use of simulators in training, for instance, by means of offering training for salaried personnel," says Head of SCoE, Lieutenant Colonel Timo Heijari.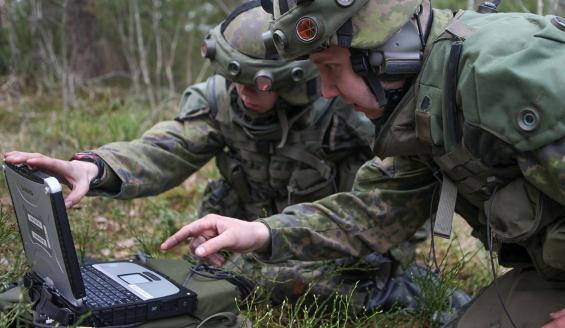 Overall, simulator types can be categorized as live simulators, virtual simulators, and constructive simulators. The activities of the SCoE involve live simulators and virtual simulators.
When engaged in live simulation, trainees use either real or simulated gear in authentic settings which means that only the impacts of activity remain simulated. The types of live simulators utilised in the Finnish Army comprise transmitters mounted on firearms as well as combatants and vehicles outfitted with target receivers, coupled with support systems for data transmission, such as GPS locator positioning. Live simulators enable, for instance, implementing simulation-assisted integrated marksmanship training and live simulation combat training in a high-fidelity operating environment. Furthermore, live simulators allow for modelling the most significant phenomena of a given battle space and their ensuing effects on the troops.
While engaged in virtual simulation, trainees use simulated gear in simulated settings. Examples of virtual simulators include fire operation simulators, vehicle simulators, and procedure simulators. The use of virtual simulators enables training also in situations and concerning measures that otherwise would be off-limits due to safety regulations. This in turn caters for substantial cost reduction and elimination of damage to personnel or environment. The quality of visualisation stands for how high-quality and high-fidelity the end-user experience is, and the simulators used include, for instance, the HMG simulator, indirect fire support simulator, armoured vehicle simulator (ASPT), and Virtual Battle Space 3 (VBS3) military training solution.
- "Simulators offer a viable solution for military training in that simulator-assisted training brings down overall costs, increases in-service safety, and provides high-fidelity training settings. And, what's more, both instructors and trainees are motivated to carry out simulator-assisted training activities," notes Lieutenant Colonel Heijari.