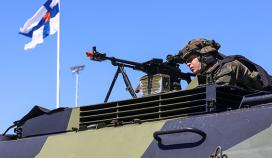 From 27 May to 2 June 2022, the field training exercise Sapeli 1/22 led by the Guard Jaeger Regiment will be held in the capital region and in the area of Western Uusimaa. The FTX drill areas will include Helsinki, Espoo, Upinniemi, Vantaa and Hämeenlinna. The exercise will be commanded by Commander of the Jaeger Regiment, Colonel Asko Kopra.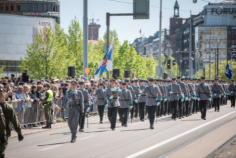 The national parade on the Flag Day of the Finnish Defence Forces to be held on 4 June 2022 will contribute to changes concerning traffic, parking and public transport in Helsinki. To avoid traffic congestion, the public is kindly asked to move on foot or by public transport in the city centre during the parade events.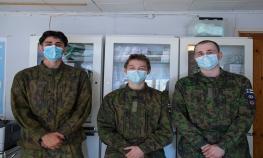 Combat medics carry out surprisingly versatile tasks in a military exercise drill. Along busy on-duty shifts, the tasks also include, for instance, ensuring that the heating system for the field hospital runs as expected to ensure maintaining optimal patient care facilities while in the field.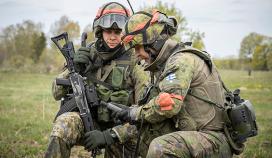 On 18-19 May, the Finnish training audience to Hedgehog 22 arrived in Estonia in two detachments. After arrival at the exercise drill area, we started cooperating with the 1. Brigade's Scouts Battalion of the Estonian Defence Forces, as part of which we will operate while at the exercise.