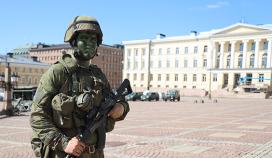 During the night of 9 to 10 August, the Guard Jaeger Regiment and National Defence University will exercise together with the Helsinki Police Department and City of Helsinki in areas of Helsinki city centre and Meilahti. At 21:00-03:00, traffic may occasionally and locally be affected by exercise activity. Traffic guidance will be provided on exercise sites.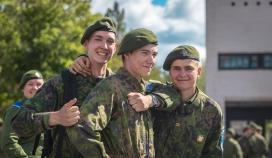 From 15 August to 15 December 2022, the Defence Forces' regional offices will organise call-ups as specified in the Conscription Act.This year, male citizens born in 2004 will be summoned to call-ups.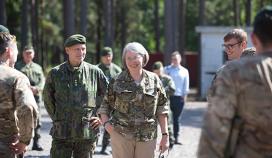 On Thursday, a Chinook helicopter of the British Army took H.E. Theresa Bubbear OBE, British Ambassador to Finland, to familiarise with Santahamina from the air. On the flight were also Deputy Commander of the Guard Jaeger Regiment Colonel Vesa Laitonen, Army Ch TRNG Colonel Hannu Teittinen, as well as Major Alexander Corder from the British Army.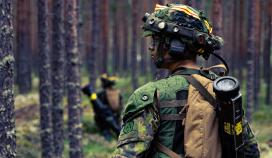 In Finland, the Army has organized large training entities which are part of additional international exercise and training activities. Finnish troops have also participated in many international exercises. The main objective of international exercises is to integrate and learn from other forces' procedures, but for an individual soldier, they are much more than that. In international exercises, you get to train and experience new things that a conscript would not otherwise encounter.