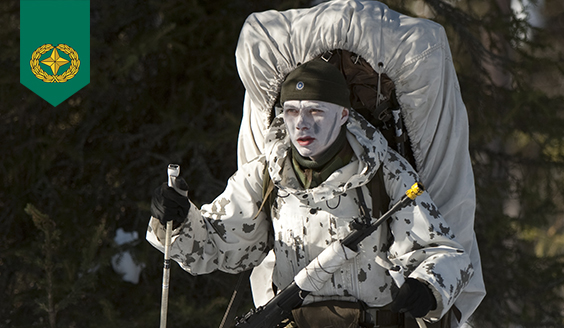 Jaeger Brigade
The Jaeger Brigade is the Finnish Defence Forces' northernmost brigade-level unit specialised in arctic training and ground-based air defence. The Jaeger Brigade operates in two locations, Sodankylä and Rovaniemi.
The Jaeger Brigade provides training for regional units to be specialised in Lapland's demanding circumstances, ground-based air defence units and units for the Border Guard. The training environment which is the result of long-term development work and the unique nature of Lapland provide an excellent framework for conscripts doing their military service.
The Jaeger Brigade is the leading expert in arctic training and responsible for research on arctic warfare and the development of arctic warfare training in the Army. The Jaeger Brigade's vision is to be the Defence Forces' internationally recognised centre of winter warfare and arctic know-how.